On the 15th of January we had a couple of centimeters of snow. It wasn't that much (even for us), but it did look beautiful.
I took a small detour over the unpaved path through the Triangular Wood to take the picture below.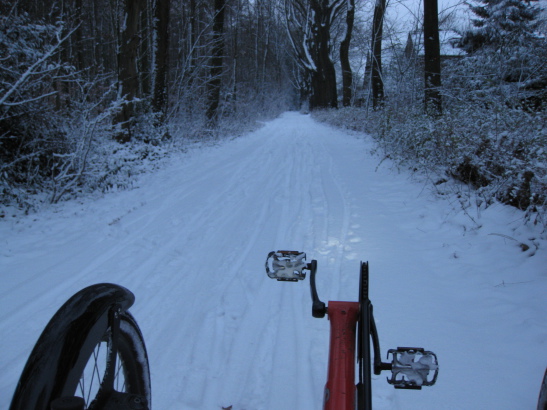 It is not often that I ...