The photos on this page were taken on a lovely day in the autumn, when I was cycling to work for a late shift. This is a bit of a scenic route, about 2 km longer than the shortest route. But on such a beautiful day I like taking this detour.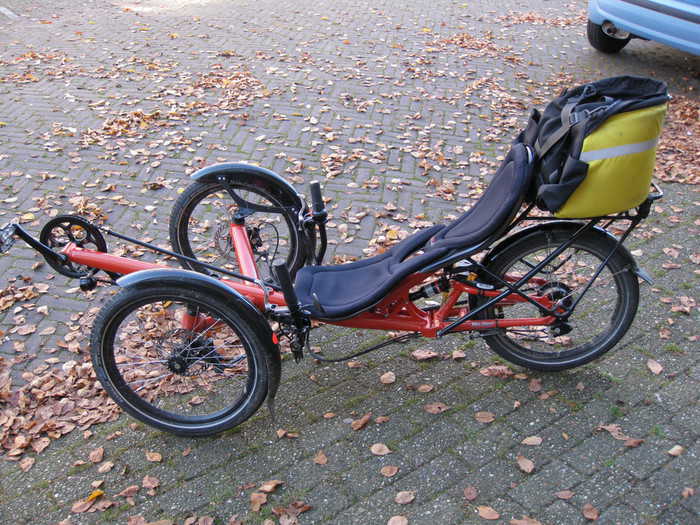 My commuting tool of choice, a Scorpion recumbent trike, made by HP Velotechnik. All pictures were made sitting in the seat of this trike, which is quite low above the ground.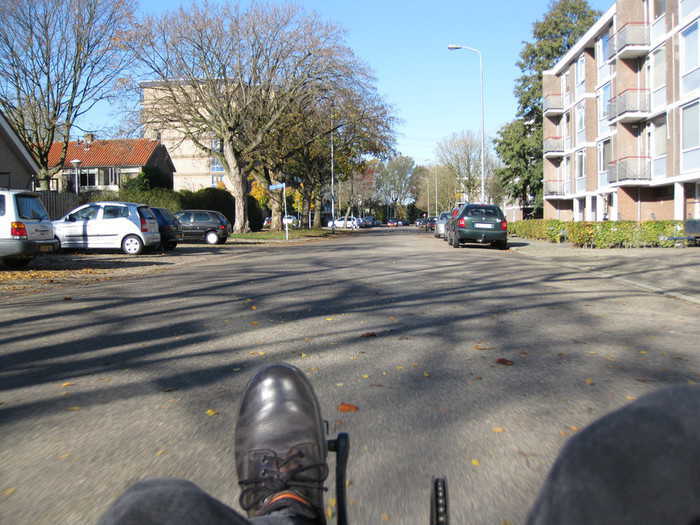 Starting off. This is actually one of the few places where I'm using the road. Most of my commute is over the excellent cyclepaths we enjoy in the Netherlands.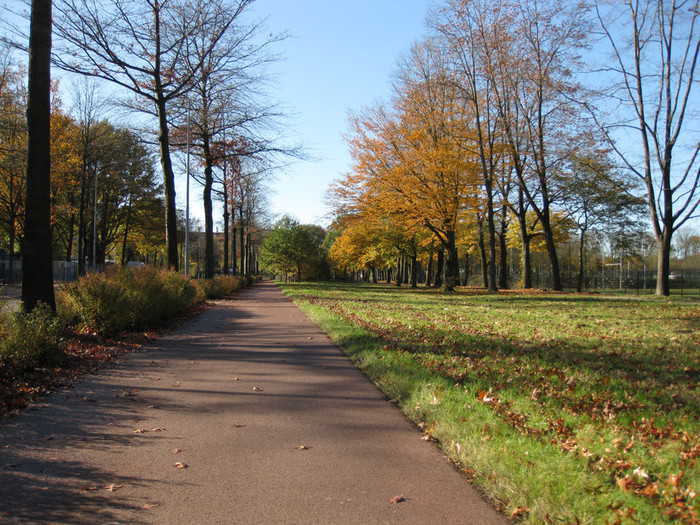 Purpose-built cyclepaths are usually a red-ish color in the Netherlands.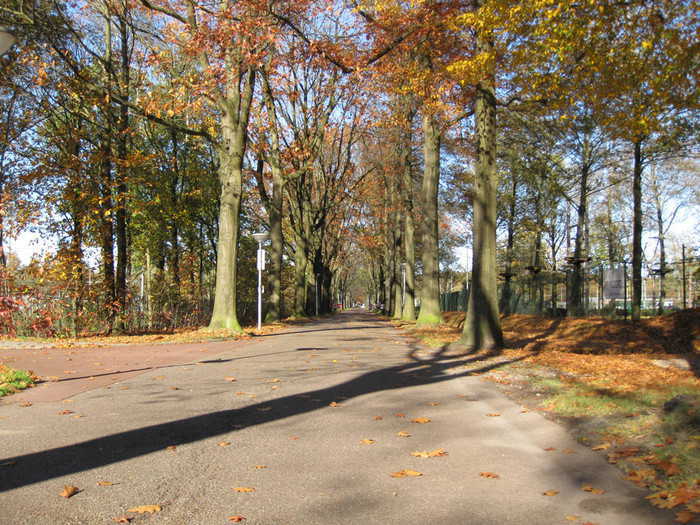 "Oude Bossche baan". Long ago this was the main road to Den Bosch, I think. Now this piece is just a cyclepath along some sport fields.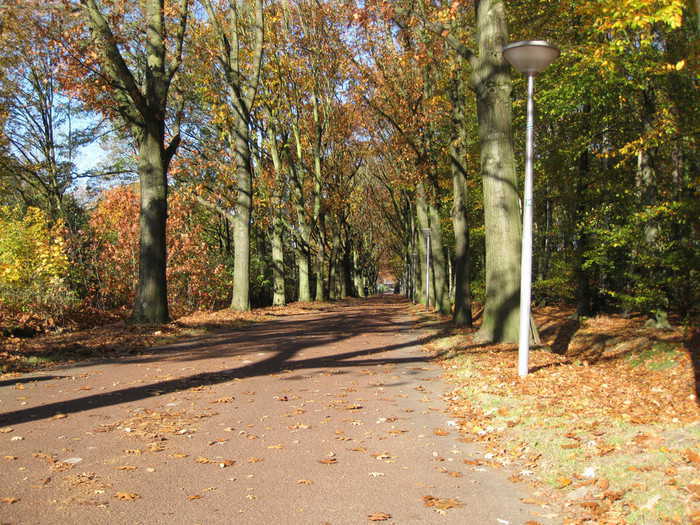 Driehoeksbos. This is part of the "rondje Eindhoven" (around Eindhoven) cycling route.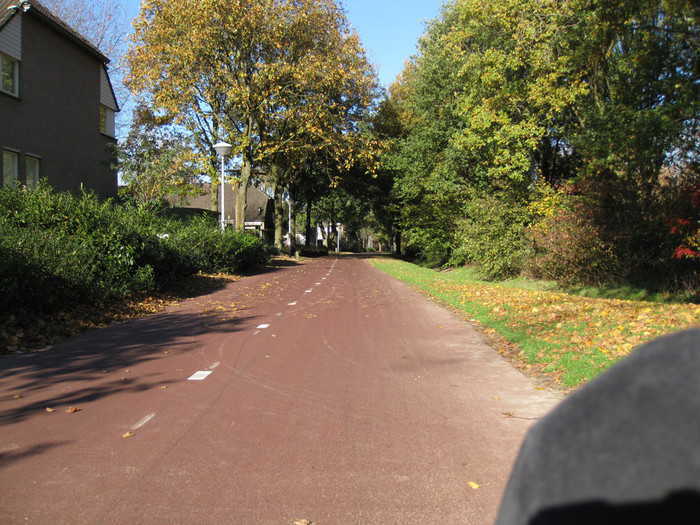 Crossing into the "Achtse Barrier". This is like a cycling "highway", running through the entire district.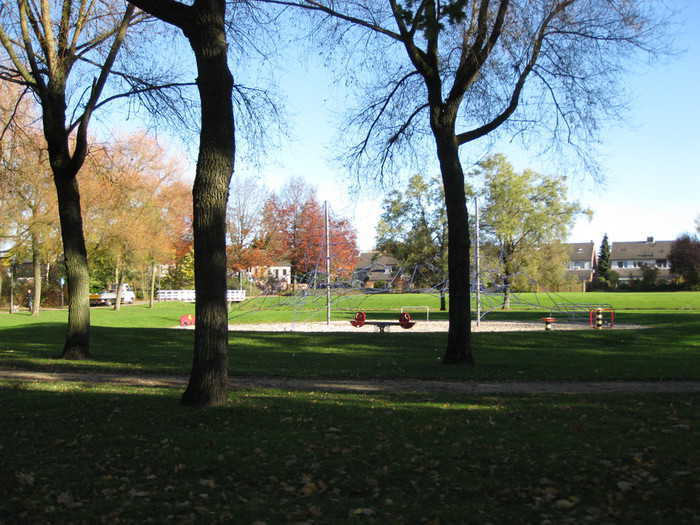 A park with playgrounds to the right of my route,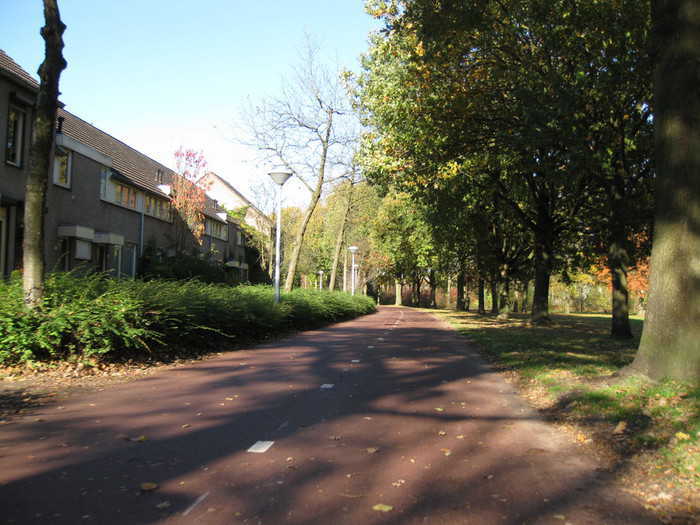 and houses on the left. This is one of my favorite cyclepaths in Eindhoven.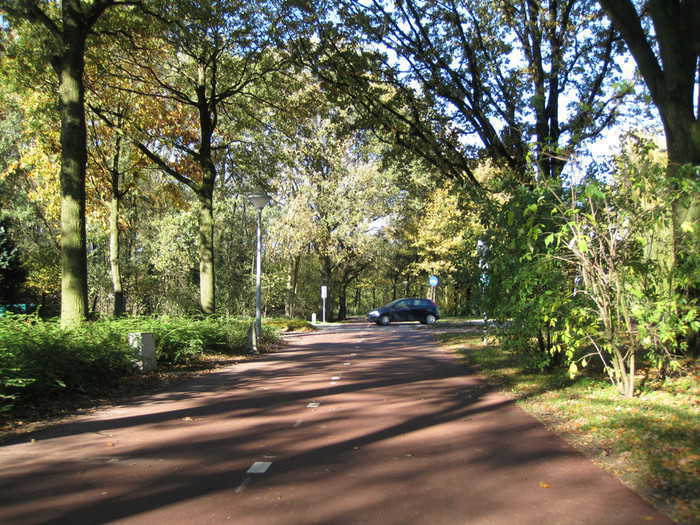 Crossing the "Franse baan".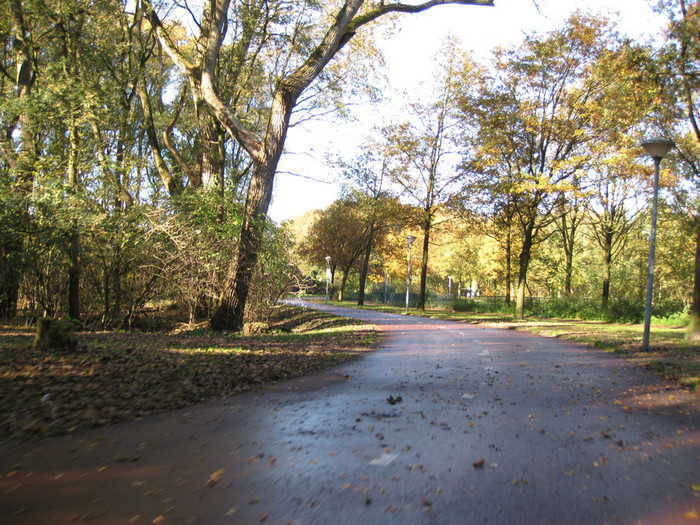 And into the outskirts of Eindhoven.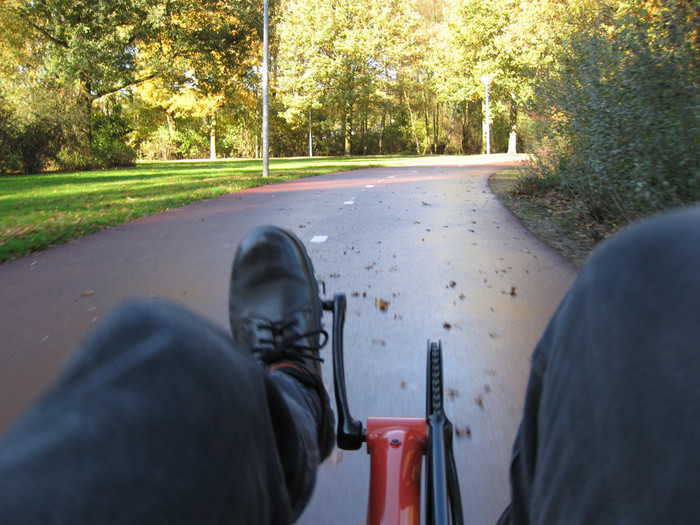 The path winds for a little while,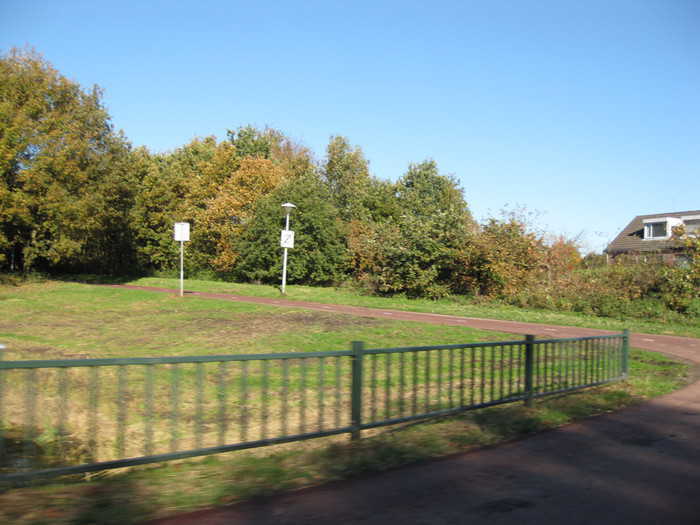 then up the embankment that acts as a sound wall between the "Achtse barrier" and the highway.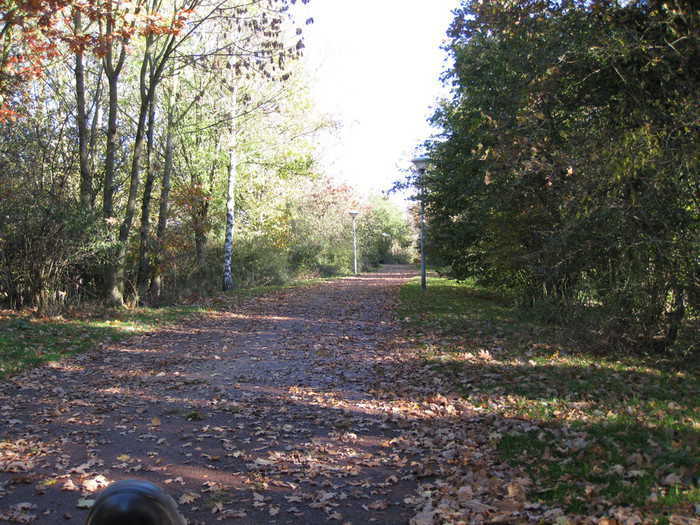 The leaves are falling.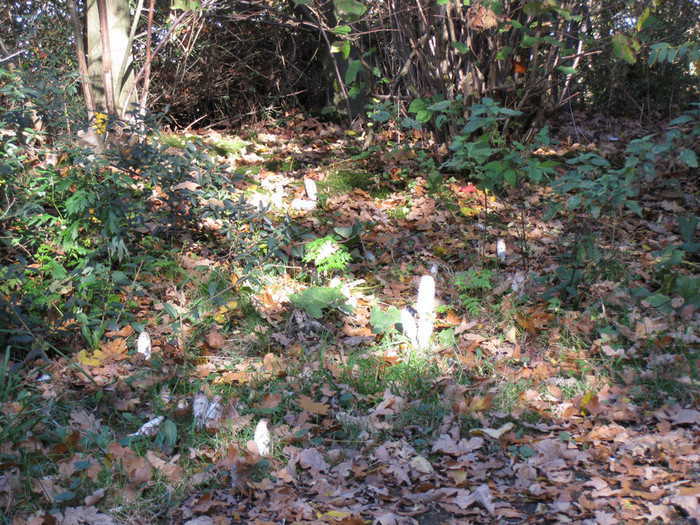 And mushrooms are fruiting all over the place.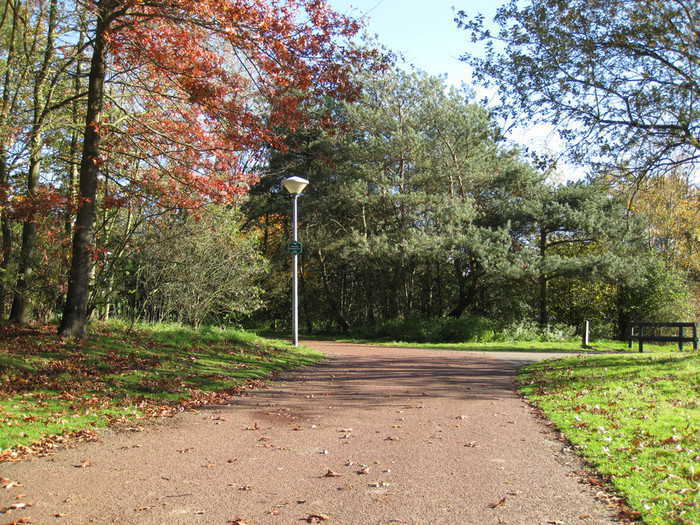 Still following the "rondje Einhoven" route.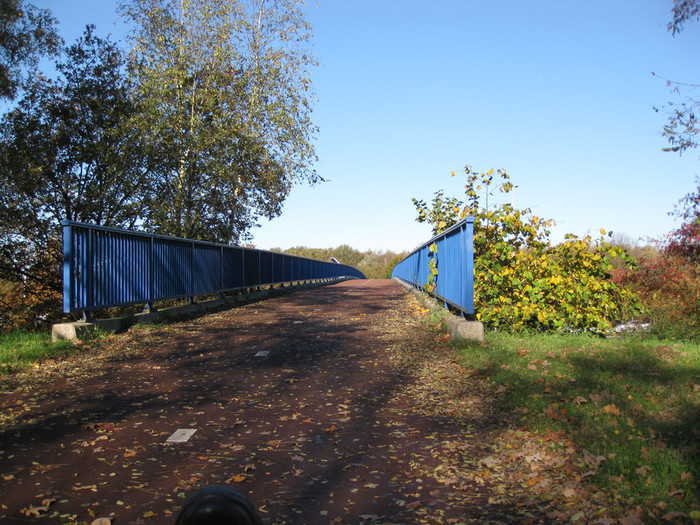 But here we turn off, across the viaduct over the highway.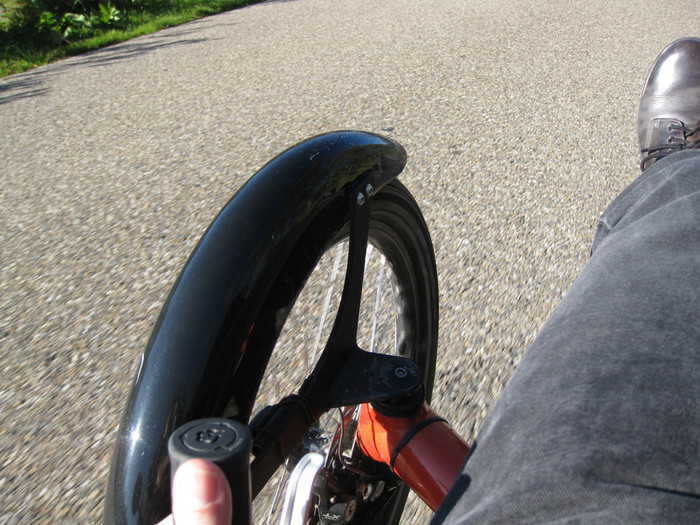 Spokes glittering in the sunlight. Live to ride. :-)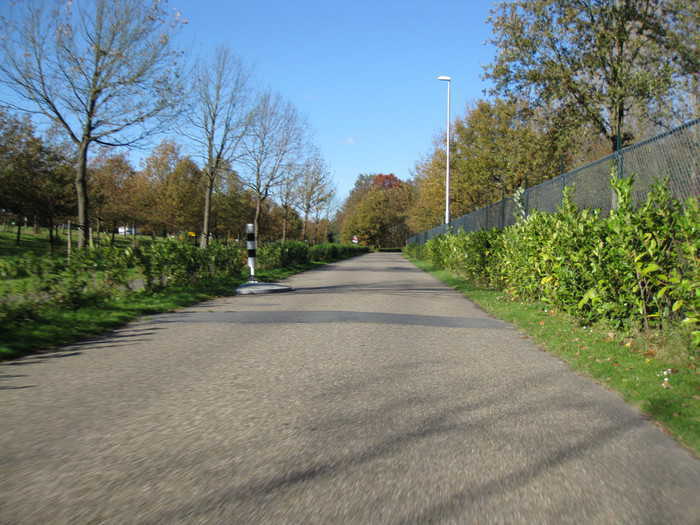 The road around "Aquabest", a local natural pool.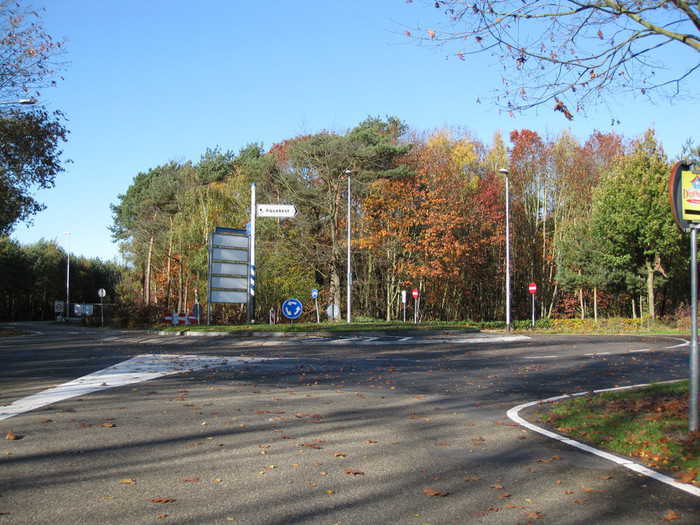 Of course in the autumn, pools are not very busy.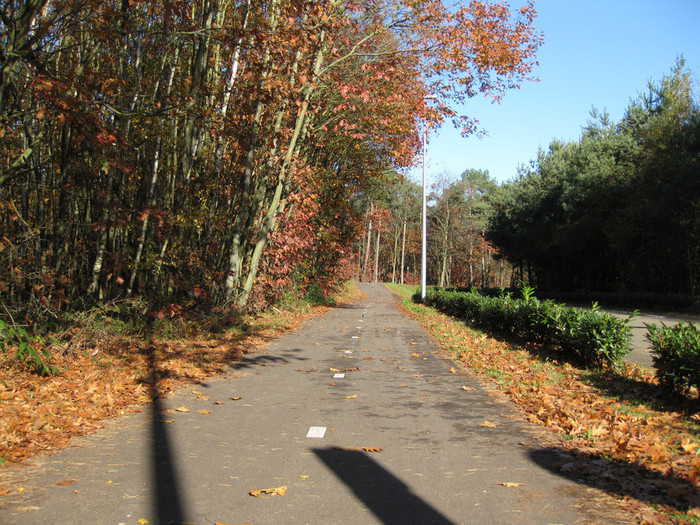 In the summer, this path is a lot busier.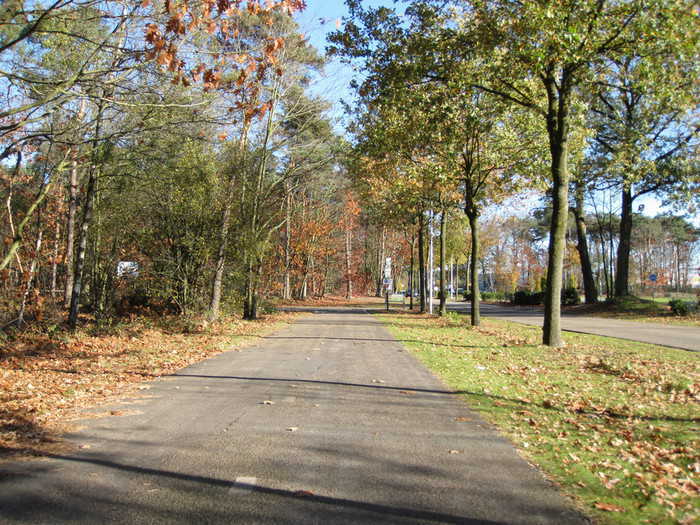 We are about to take a left turn.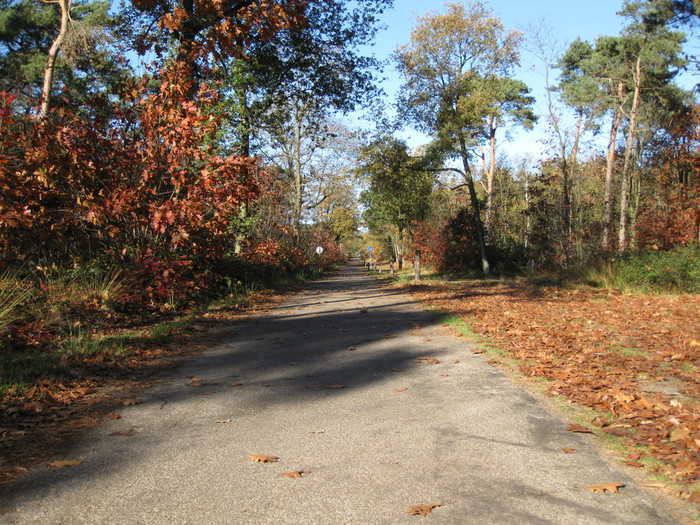 And into the woods we go.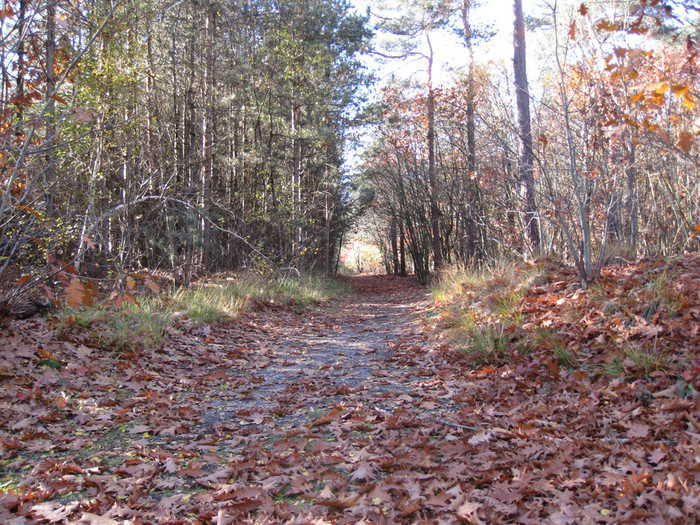 A quiet walking lane crossing the cyclepath.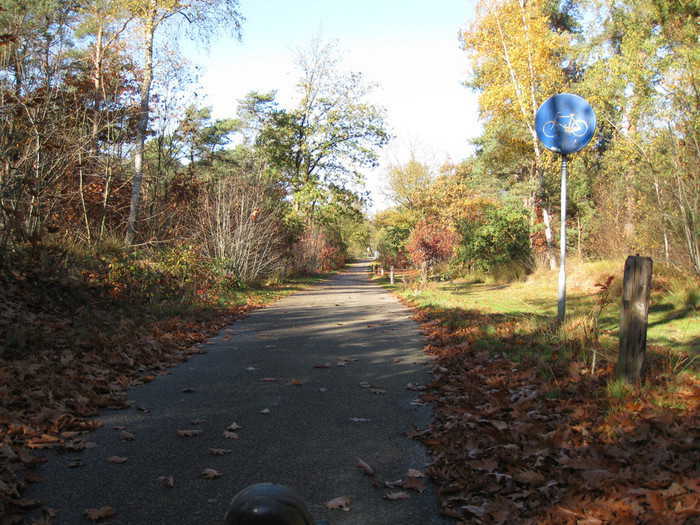 The grass next to the path is covered in fallen leaves.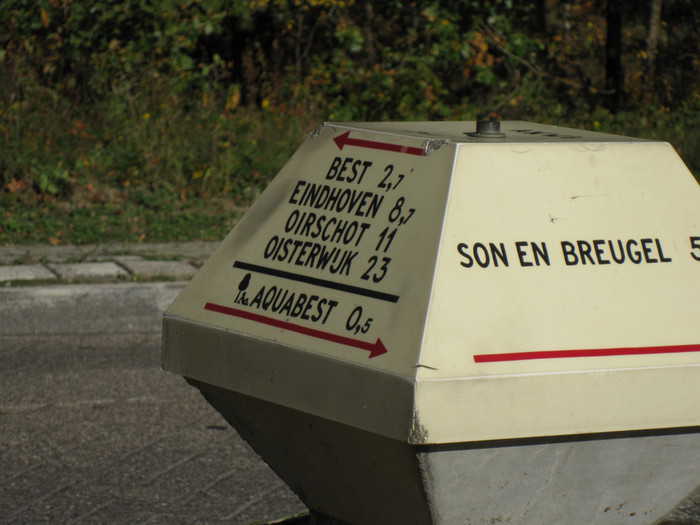 Old fashnoined road signs for cyclists. I like their look, though.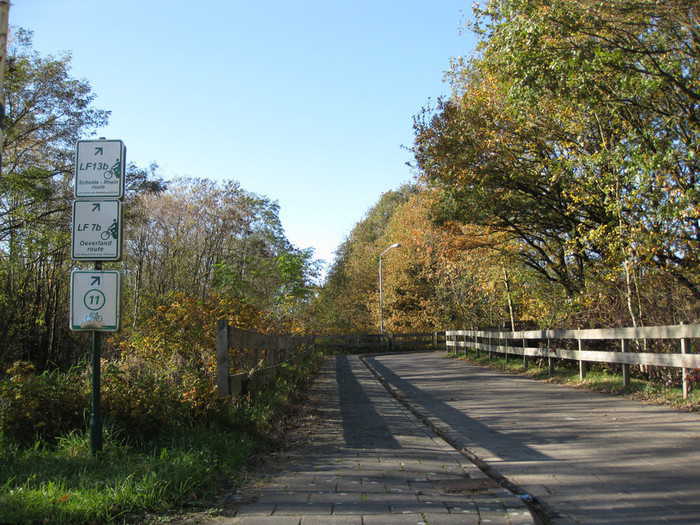 Leading up to the bridge over the canal. To the left are signs indicating cycle routes.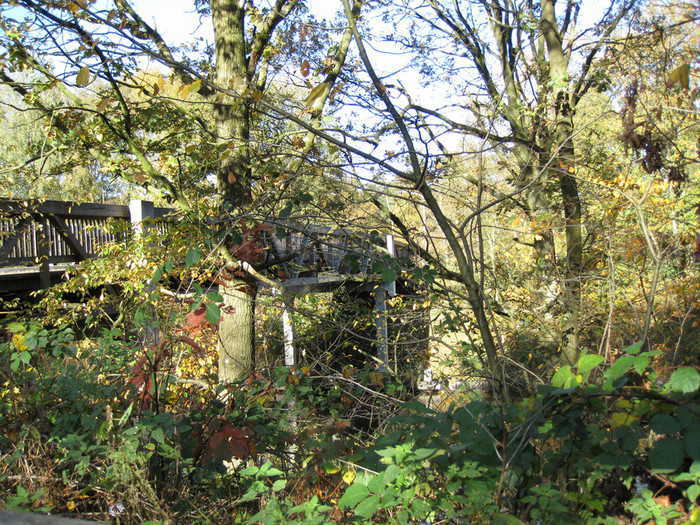 The wooden bridge coming into view.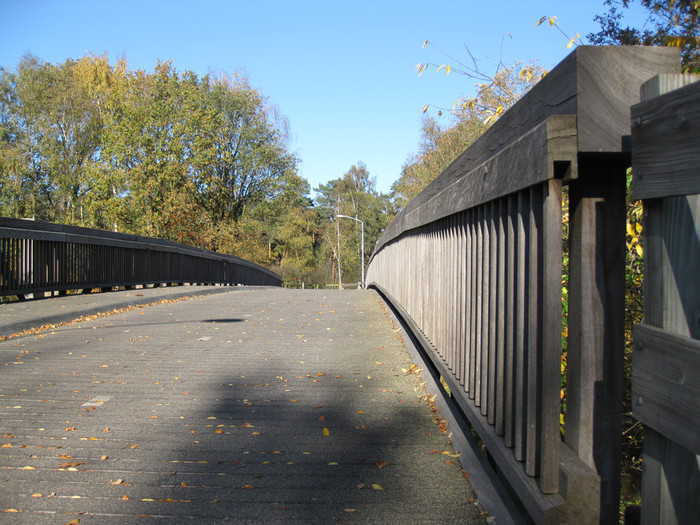 Turning onto the bridge.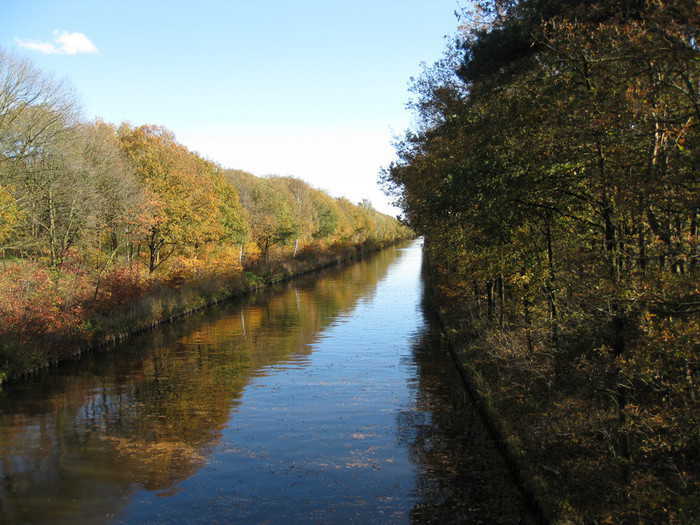 The view from the bridge is quite something.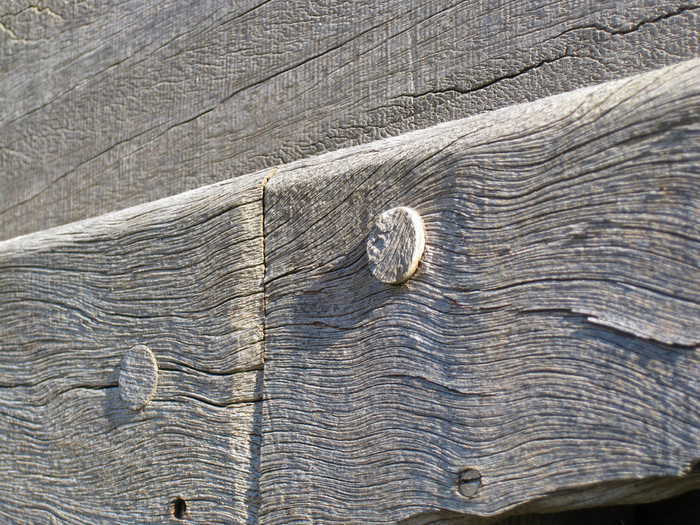 Detail of the wooden construction.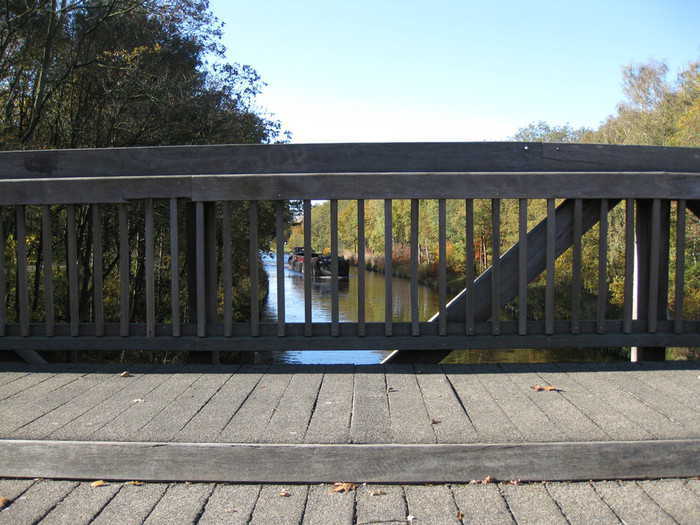 A inland cargo vessel approaching the bridge.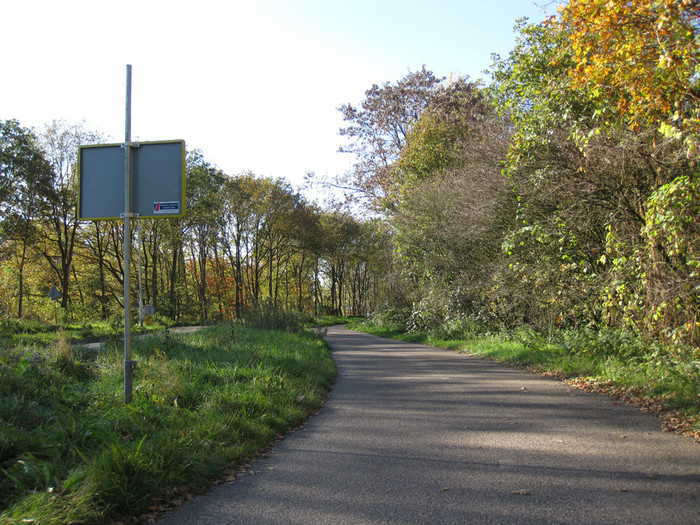 After the brigde, turning left towards Best.
Along the canal, the bridge carrying the "Eindhovenseweg Zuid" comes into view.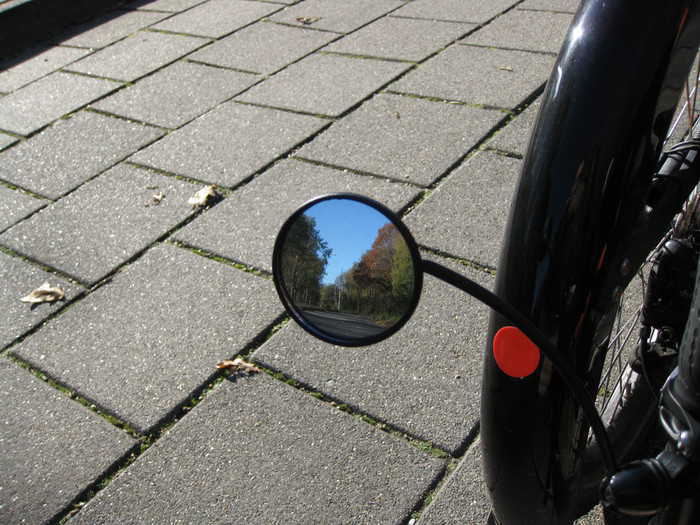 We're slowly leaving the wooded area.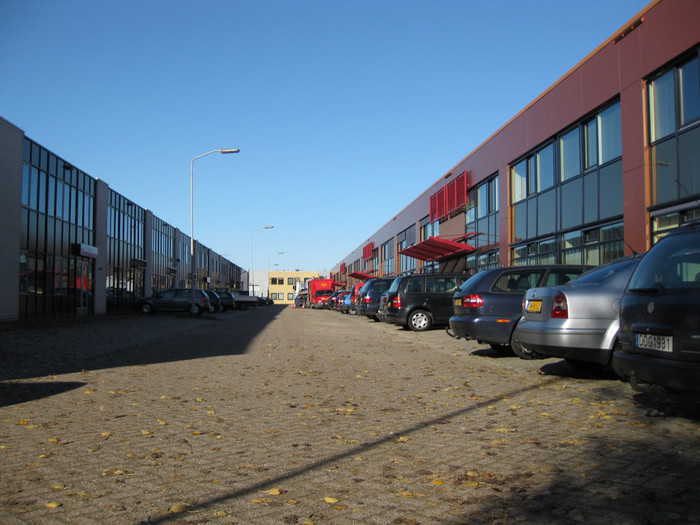 And arriving at my workplace.
---
For comments, please send me an e-mail.