Fixing squeaky bicycle disk brakes
The Shimano Deore XT disk brakes on my HP Velotechnik Scorpion trike have always been very noisy when dry. Oddly enough they were much quieter when wet. Over the years I've tried sanding the pads and different detergents and cleaners including strong industrial solvents.
But only recently I solved the problem. After reading on the internet that it is supposed to be effective, I disassembled the brake pads (type M06 metal) and soaked them in isopropyl alcohol (IPA) for a day. Additionally I used cleans rag moistened with IPA to clean the rotors as well, until the rag stayed clean. After taking the pads out of the IPA, I removed the remaining dirt with a clean rag and lightly sanded the surface.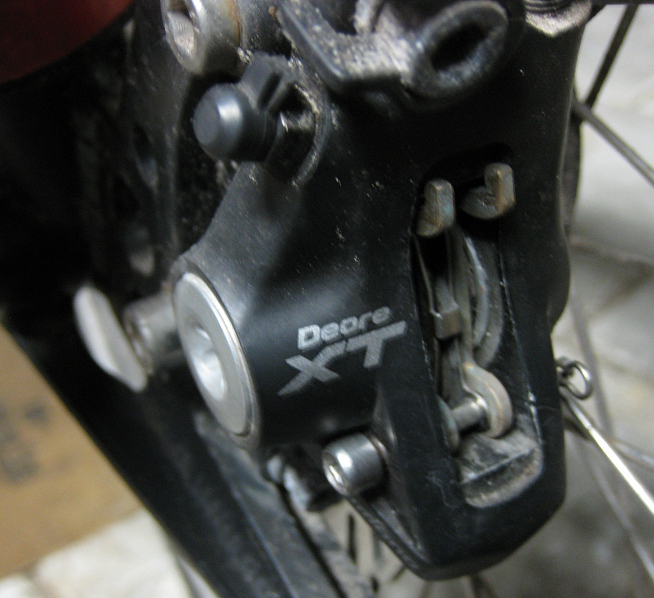 After re-assembly the squeaks were gone. Note that these are the sintered metal brake pads (M06, code no. Y8CL9801), not the resin ones (A01S). I'm not sure if the latter would withstand a soak in IPA.
---
For comments, please send me an e-mail.