These are delicious, easy and fast to make. No need to cook the potatoes beforehand.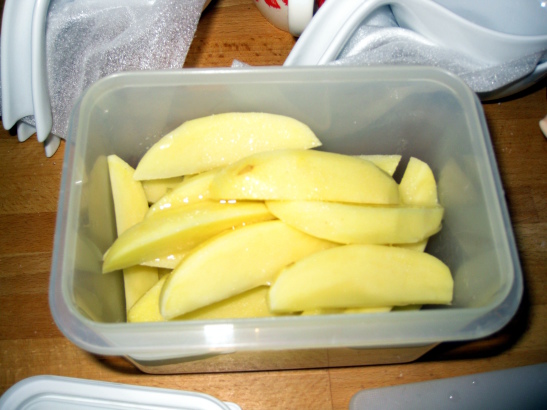 Peel the potatoes and and cut them into wedges.
Put the wedges in a container and pour some oil over them. Olive oil is nice. But any edible oil that can withstand oven temperatures will ...